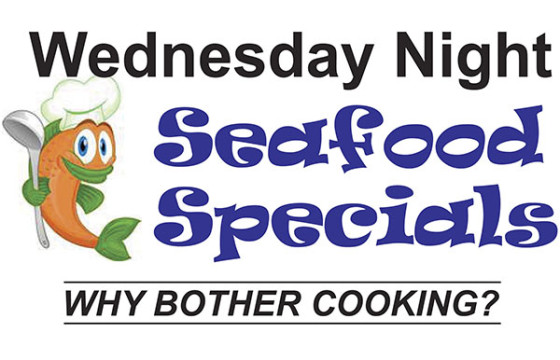 What's cooking good looking??? …Fish Flathead!  We're re-launching our mid-week special of fresh seafood.  Battered Fish, Salt & Pepper Squid and Seafood Combo – all at great prices for plentiful serves.  Check it out.
WHEN:
Every Wednesday for the evening meal…

Want to take-away?  No problem.  Order our take-away $9.90 fish & chips special any night of the week!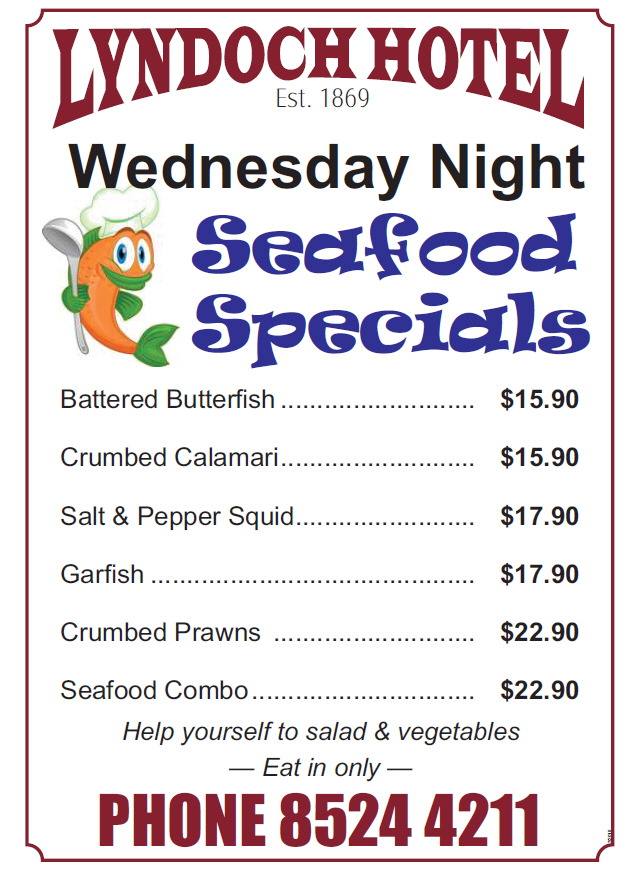 « Back to Meals & Restaurant